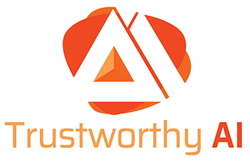 Artificial intelligence (AI) is an area of ​​strategic importance for both the social and economic development of the European Union and a key element of the Digital Agenda for Europe. However, at the same time that AI-based systems offer immense opportunities, they create risks that can compromise our democratic or ethical principles in areas such as human will, inclusion (or its inverse, discrimination), privacy and transparency, among others. .
Higher education must play an important role in contributing to innovative, safe and ethical AI. It is in our hands not only to prepare young people with advanced programming skills in this regard, but also the rest of the students to understand the implications of AI and ensure that it is used for the benefit of humanity.
The main objective of Trust AI, therefore, is to help universities and other HEIs to radically improve their teaching in the field of AI to emphasize the components that are based on values ​​and ethics, and to reach students of all disciplines. , especially those related to business, public policy and social sciences, which also play an important role in the expansion of AI in society.
---
Project outcomes:
We will achieve this by introducing three resources that will be used in HEIs to introduce new learning in this field.
The LEARNING FRAMEWORK for the teaching of Artificial Intelligence in Higher Education, which will define the competencies and skills related to a reliable and safe AI, and the learning strategies to follow to develop said competencies in students.
OPEN EDUCATIONAL RESOURCES for Trustworthy AI, which will empower teachers to include this topic in their teaching. The OER will include a teacher's guide, suggested activities and multimedia material that can be used directly with the students as interactive activities.
The GUIDE TO THE CONDUCT OF ETHICAL AI HACKATHONS that will guide teachers on how to use this innovative methodology to help consolidate students' skills based on real-life business cases and social problems.
---
During the project, at least 40 higher education leaders, 80 teachers and 200 students will be involved in the development, testing and implementation of the project. As a result of our work:
Teachers from various disciplines will be able to incorporate advanced digital and civic-social skills in their respective subjects or courses, focusing on critical thinking and aspects related to problem solving.
Students will gain skills more suitable for the labor market and contribute to sustainable social development. They will understand how to harness AI without compromising the values ​​or trust that are fundamental to development and democracy.
---
Coordinator: University of Alcalá.
Partners:
UMEA UNIVERSITET (UMU) – Sweden. | NATIONAL UNIVERSITY OF IRELAND MAYNOOTH (NUIM) – Ireland | Stichting ALLAI Nederland (ALLAI) – Netherlands. | UNIVERSITY INDUSTRY INNOVATION NETWORK (UIIN) – The Netherlands. | European E-Learning Institute (EUEI) – Denmark | MOMENTUM MARKETING SERVICES LIMITED – Ireland.
Project Code: 2020-1-ES01-KA203-082983
Start Date: 09/01/2020
End Date: 08/31/2022