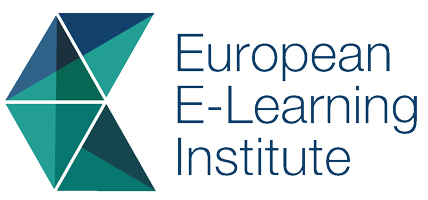 Learning for a more inclusive, digital Europe
EUEI are passionate about developing and facilitating learning experiences that engage and motivate learners across Europe. We are pioneers in eLearning and blended learning solutions, with a team that has over two decades of experience in designing, delivering, and implementing online solutions (eLearning, blended learning, microlearning, and mobile learning). We foster a culture of innovation, respect and commitment in all of our international projects, and in doing so build long-term relationships, ensure quality resources and create strategic partnerships.
As expert pedagogic consultants, we offer a wide range of capabilities in crafting online and offline learning programmes on topics predominately based on entrepreneurship education, digital skills, inclusion, sustainability and pedagogic approaches for a wide range of sectors and industries.
Collaboration and peer learning form an important part of EUEI courses. We ensure learners can directly connect with educators and trainers who produce course content and are encouraged to join a peer learning platform where peer to peer discussion and sharing of learning experiences is nurtured. Our team at EUEI actively research new ways to spark inspiration, not just within our learners, but also in the way we create and deliver our educational resources.
Our team is made up of industry-leading, talented, collaborative cross-discipline experts.  EUEI's team recognise the need to develop projects and educational resources that speak authentically to the individual needs of learners through high-quality, high impact and learner centric programmes, while also addressing the organisational drivers and stakeholders' priorities.
MISSION, BELIEFS, VALUES AND SUSTAINABILITY MEASURES
Learning for a more inclusive, digital Europe
INCLUSION– we believe everyone should have equal opportunity to learn and so each of our educational programmes consider the various learning barriers faced by thousands of individuals across Europe including issues of accessibility, language and financial barriers.
DIGITAL-we believe digital skills are the driver in providing the equal opportunity to learn. Digital skills help facilitate individuals from any socio-economic background to participate more effectively in society, and enables learners to develop both professionally and personally.
SUSTAINABILITY– we believe in the importance of integrating sustainability as a topic to be taught to educators and learners across Europe. As a sustainable organisation we aim to minimise our own carbon footprint through implementing sustainable strategies into our daily work environment.
At the core of the European E-Learning Institute we strive for excellence in collaboration, innovation, responsibility, diversity, quality and fun!
EUEI offices are located in a modern new build with the highest levels of insulation and efficient heating, powered by on-site solar energy panels. Resource use is kept to an absolute minimum with no photocopier, use of recycled printer and toner for printing and a limits on paper and consumables strongly encourages judicious usage and maximises reuse.
For local and international travel, use of public transport is prioritised. We endeavour to miminise international travel as part of our project delivery and are trialling a unique "one meeting" project approach, which if successful will be rolled out on a widescale basis.
We are carbon neutral in our website servers. Servers in our fleet are all less than 2 years old so have power supplies that are intelligent and ramp up power when needed and ramp down to minimum when not needed.
We have not and will not buy, trade or accept Bitcoin until such times as its exorbitant energy consumption is curtailed.
As an organisation, we calculate our carbon footprint using Leading Online Carbon Calculation Tools to measure our Greenhouse Gas emissions and are implementing a variety of measures to offset this at 110% by investing in high quality international carbon reduction projects including:
Tree Planting reducing deforestation in Brazil and an
Efficient household cookstove project in Kenya